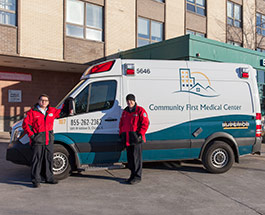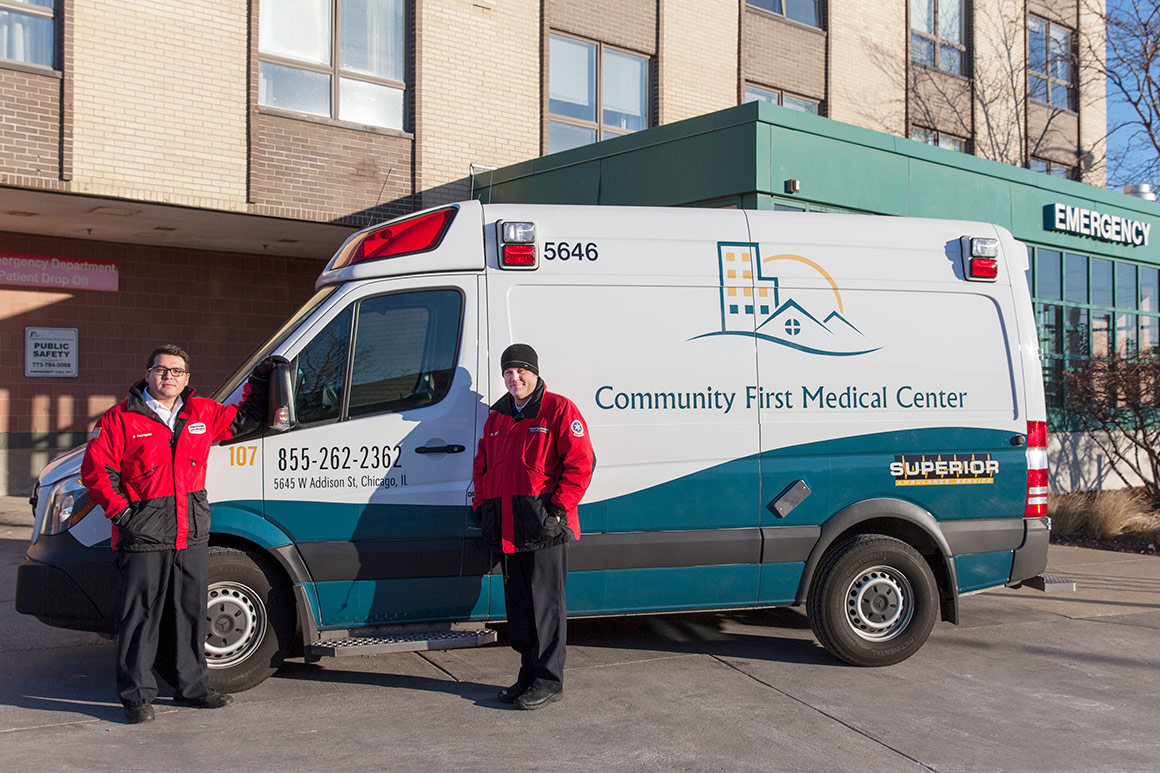 If you need immediate medical attention, call 911.
The emergency department entrance is on Central Avenue, just south of 5645 W. Addison Street. Review the directions section for directions and parking information.
The department provides emergency services to treat injuries, illnesses and other medical emergencies. The Community First Medical Center Emergency Department is an accredited stroke center and chest pain center.
The State of Illinois has designated Community First an Emergency Department Approved for Pediatrics (EDAP), indicating that the medical professionals have the training, experience and equipment to care for infants and children.
The emergency department is also staffed with in-house crisis workers who help provide care during a health crisis. These specialists provide an array of services including drug and alcohol rehabilitation, assistance in finding shelter or temporary accommodations, as well as coordination with law enforcement to assist patients who are suffering from abuse or neglect.
To serve the community, several of our doctors and medical professionals are fluent in several languages spoken in the neighborhood. Dr. Roy K. Werner is the Medical Director of the Emergency Department.
The Emergency Department never closes and is always open to the public. For non-emergency care, the Community First Medical Center's medical professionals are available to deliver care by appointment
Learn more about all of the services available at the Community First Medical Center Outpatient Clinic.
For more information, call 773-527-5071.
Accreditations and Certifications
EDAP certified (Emergency Department Approved for Pediatrics) – Illinois
Fifth busiest EMS receiving hospital in Illinois indicating CFMC is highly skilled at caring for the most emergent patients.