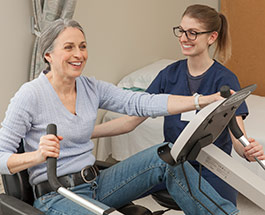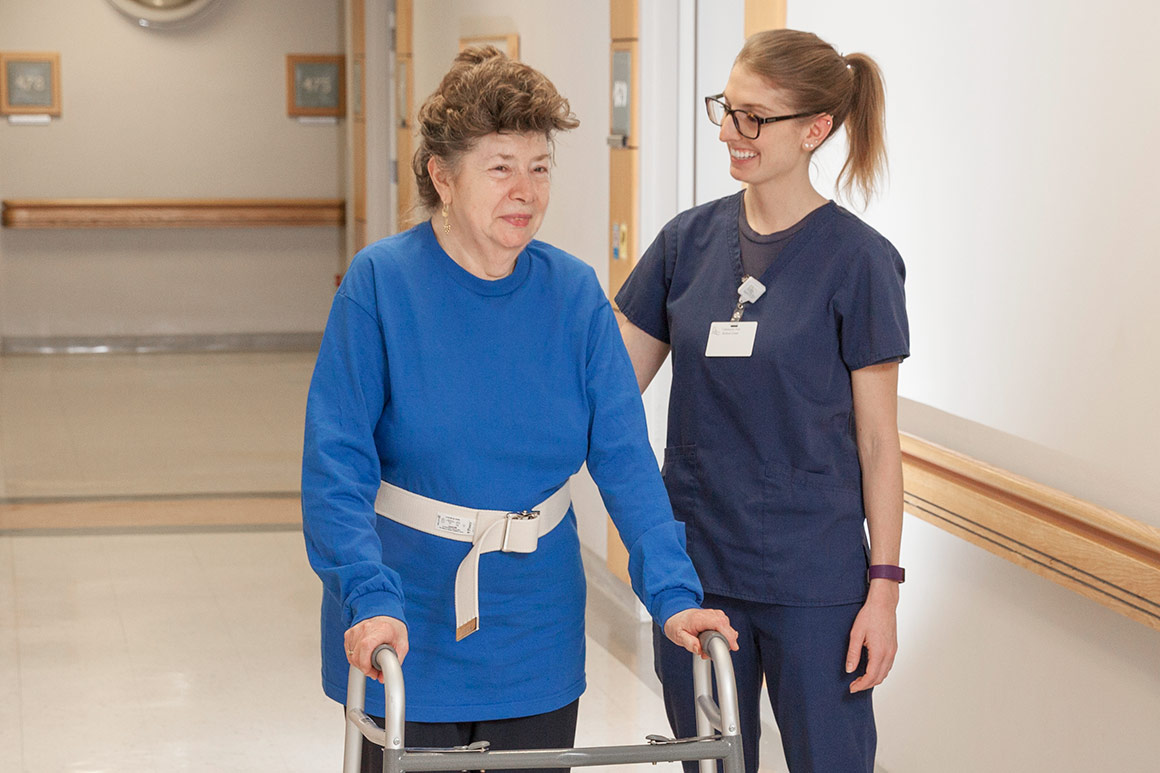 Community First Medical Center's Extended Care Facility serves as a transitional unit where a patient can improve their health after a procedure before returning home. Community First's skilled interdisciplinary extended care team helps each patient and their family achieve their highest level of functioning and safety before being discharged.
The Extended Care Facility is a Medicare-certified, extended-stay nursing clinic that provides high quality, sub-acute rehabilitation and skilled nursing care. Patients recovering from a stroke, orthopedic surgery, respiratory or cardiac illness, and other conditions receive personalized care that is focused on healing and recovery.
For more information, call 773-794-8375.
Services
Extended Care Services Include:
Attending physicians
Physician specialists, including psychiatrists
Registered nurses
Certified nursing assistants
Physical therapists
Occupational therapists
Speech therapists
Social workers
Dietitians
Rehabilitation therapists
Pharmacists
Comprehensive Rehabilitation
Weekly physician-lead rehabilitation conferences
Aggressive discharge planning including patient and family education and training
Accreditations and Certifications
• IDPH ECU Survey Certified
 • US News and World Reports named ECU one of America's Best Nursing Homes in 2014