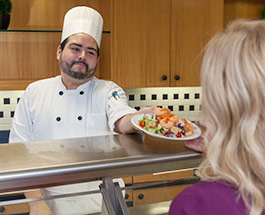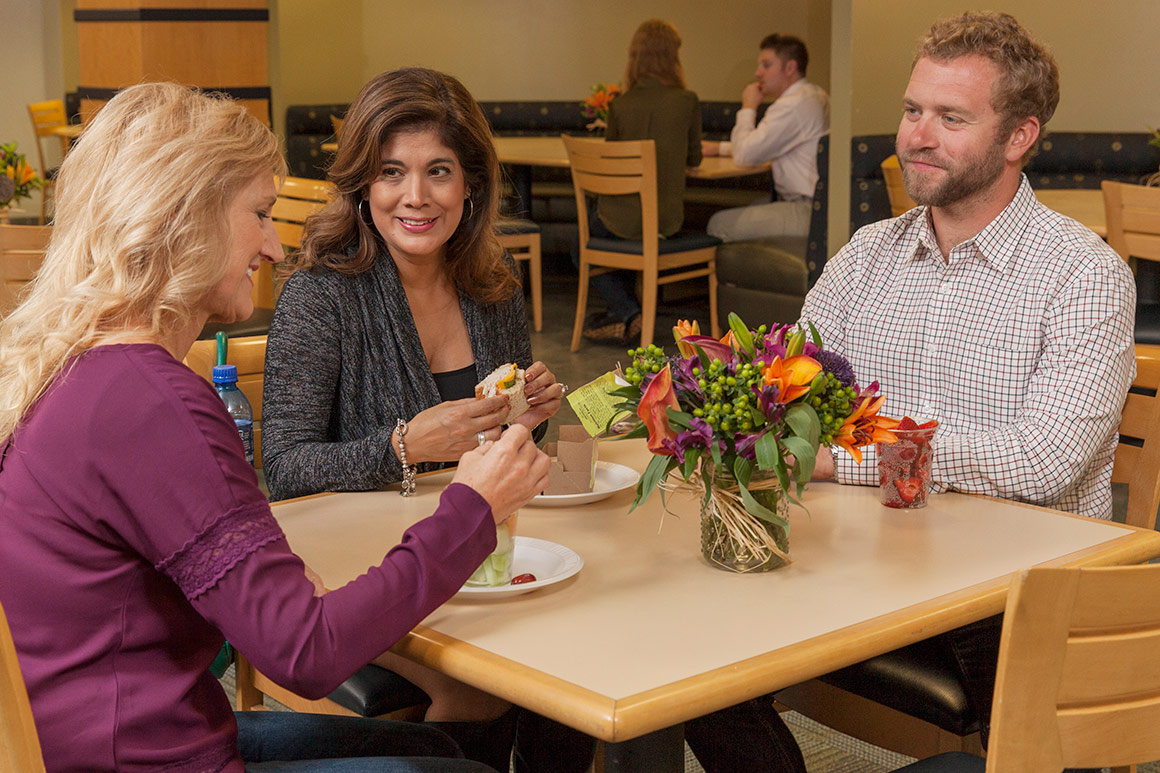 Nutrition and lifestyle choices have a tremendous impact on your health. The team of registered dietitians at Community First Medical Center's Department of Nutrition and Food Services are committed to helping patients meet their goals for a healthier life.
The Department of Nutrition and Food Services provides inpatient services for guests at the hospital, and offers outpatient services to help individuals make a lasting change with their nutritional health.
Outpatient Nutrition Counseling, call 773-282-700, ext. 3898
Department of Nutrition and Food Services, call 773-282-700, ext. 3512
To register for a nutritional community class, 773-282-700, ext. 3898 or see our Community Calendar for more information.
While at Community First Medical Center, a team of licensed dieticians works with other members of the health care team including your doctors, nurses and other specialists to provide a comprehensive meal and nutrition plan. All patients are screened to identify any dietary issues, which may be contributing to or aggravating a medical condition.
As part of your wellness experience, the nutritional team will educate patients on any dietary modifications they need to make for a healthier lifestyle while at the campus. All patient meals are customized based on the input of dietitians and prepared by on-site culinary professionals.
With a referral from a primary care physician or specialist, you can enroll in a program with our team of highly trained dieticians to take the steps to improve your health, lifestyle and overall wellness.
Our registered dietitians work with patients by providing support to help you make lasting changes. Our team has helped individuals in every age group with various health challenges meet their nutrition goals.
Our team can assist our patient community manage their nutritional goals and meal plans as they work through any health challenge, including the following:
Cardiovascular disease and heart health
Diabetes
Kidney or liver disease
Pediatric health issues
Obesity
Cancer
Community Classes: The team at Community First Medical Center recognizes that lasting nutritional lifestyle changes can be difficult. We offer community classes, beyond counseling and meal plans to help you attain and maintain your wellness goals. The following topics are covered in the group session format:
Eating well when dining out
Making healthy meals at home
Living with diabetes
Heart health