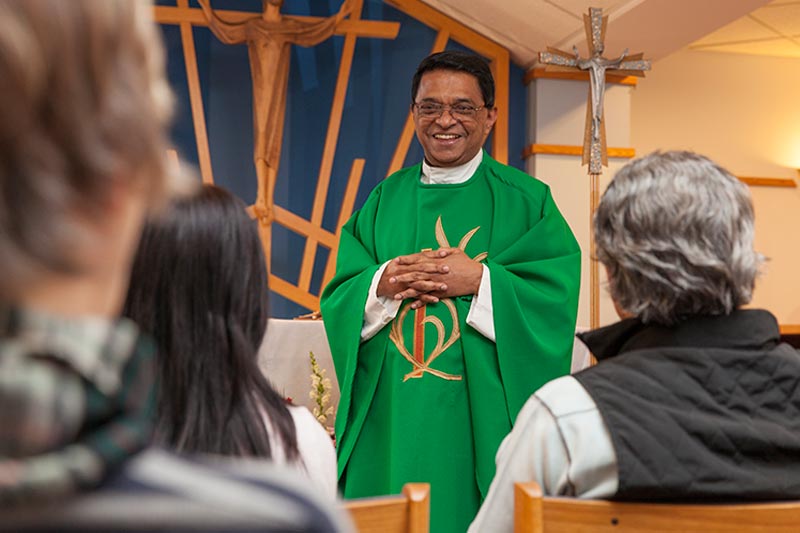 Spiritual guidance and support can help provide you the strength to overcome the emotions associated with a health crisis. Community First Medical Center provides a chapel on-site and has a team of chaplains available to support patients and families through the stresses of managing a health crisis, to begin the healing process.
Our chaplains are trained to work with all faiths to provide a welcoming and supportive environment throughout the center. During a stay, the chaplains can provide resources to allow patients and families to observe their religious traditions and spiritual rituals.
Community First Medical Center's chaplain services can help patients, family and loved-ones by providing the following:
Offering ethical guidance based in religious traditions, during end-of-life or other difficult medical decisions.
Providing spiritual support in times of stress, crisis or fatality.
Performing religious sacraments or end-of-life rituals.
Helping patients reach a spiritual acceptance to provide peace of mind and strength.
Providing counseling and support to overcome the difficult emotions associated with a health crisis.
Arranging for access for patients and their families to observe their spiritual traditions, in accordance with their faith and religious customs.
The Community First Medical Center Chapel is a comforting space available to anyone seeking consolation, meditation or spiritual guidance. The chapel is located on the second floor of the main hospital building and is open 24 hours a day, seven days a week.
Catholic mass is held every day at noon, except on Saturday.
For more information about our Chapel Services, call 773-282-7000 ext. 3426